Floating Contact Form Portlet
Back Marine Logistics - Viking Star Shipping Agency
Providing you reliable and cost-efficient logistics solutions for your vessels, delivered quickly to any location in the world.
At Kuehne+Nagel, we're committed to providing every logistics solution that your business needs. Your vessels are served by our global network of strategically located competence centres and drop locations. No matter how remote the port of call is, your spare parts will arrive safely and within the deadline. Our experts have more than 30 years' experience in global coordination of ship spares.
Our Marine Logistics services include:
Air, Sea, Overland solutions to destination port with fast track handling
Purchase order management and consolidation at hub locations
Last mile delivery in key locations around the globe
Cargo insurance for warehousing, transportation and redirection cost
Project management and in-house representation
Our operational model is driven and supported by the online platform One Global System (OGS), which is developed to serve the needs of your industry, providing full control of your supply chain with analytics and budget reporting.
Register today for One Global System, our one-stop platform for all your spare parts needs.
Learn more about our Health, Safety and Environment (HSE) standards.
Viking Star Shipping Agency
Viking Star Shipping Agency, a Kuehne + Nagel Brand, is a wholly owned shipping agency business established in 2003 and based in the Canary Islands offering quality and smooth attendance to all types of vessels, rigs and project cargo operations.
The Canary Islands are strategically located in the middle of the Atlantic, considered one of the best commercial and logistic platforms as hub for quick shipment response to Europe, Africa and the Americas.
Kuehne + Nagel acquired Viking Star Shipping agency in 2015 and has maintained this name commercially for the Canary Islands port agency activity due to its recognition in the international market.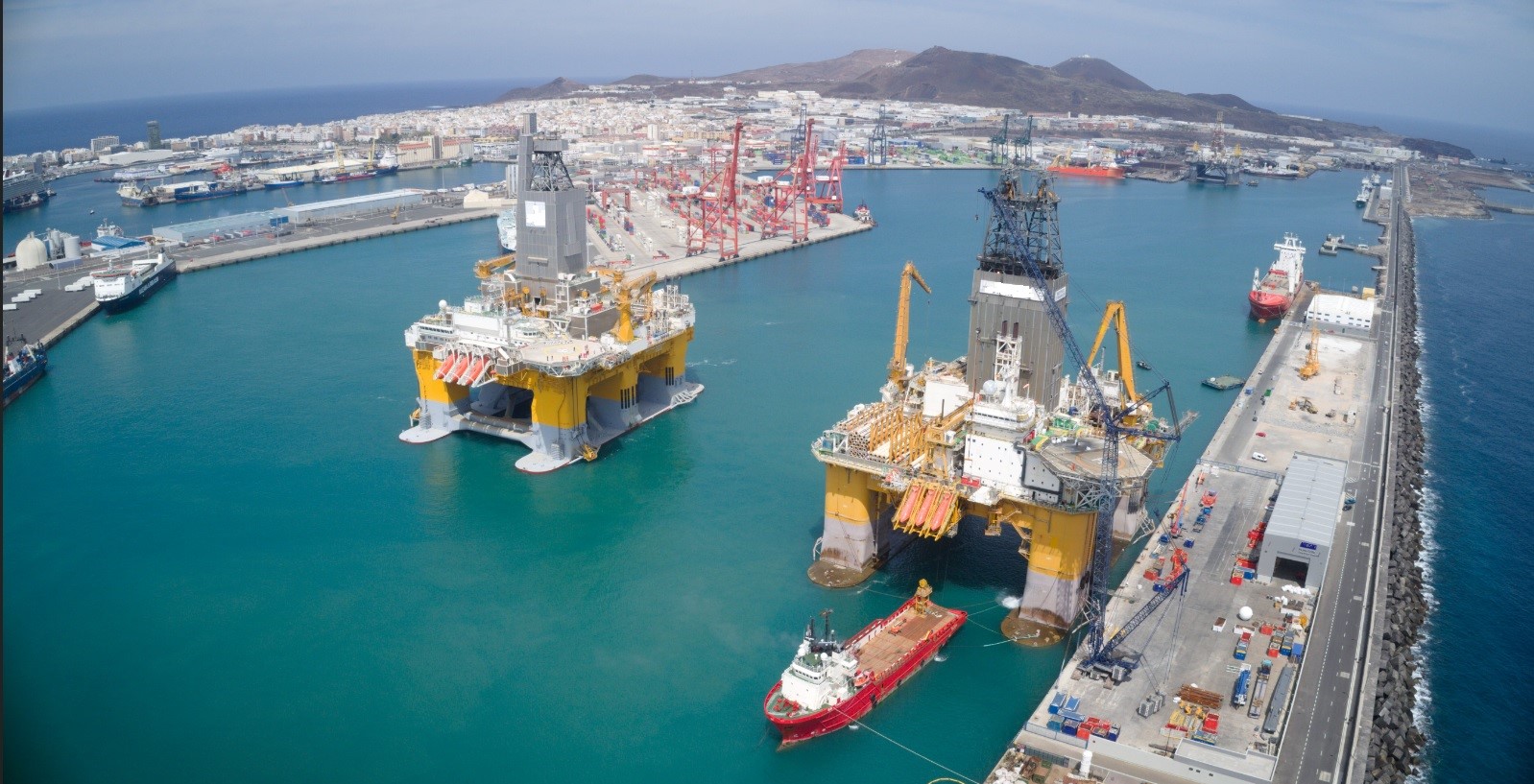 Services offered:
24/7 Full port Agency attendance: In & Outward clearance of vessels and rigs.

Rig & Maritime attendance at all Canary Islands.

Crew Change: Meet & Greet, accommodation, immigration and Schengen Visa arrangements.

Spare part: Custom's clearance, warehousing, tax free delivery aboard.

Husbandry: Owner's and third party matters

OPL: Attendance to vessels via large and safe service boats whilst continuing in transit to save both time and cost.

Procurement services for projects and or vessels.

Coordination of project mob/de-mob of vessels and rigs.

Underwater services: inspections, hull cleaning, rope removal, etc.

Repairs: Afloat at any commercial pier or through any of the three local shipyards.

Bunkers: All type of products both at anchor and alongside.
Frequent projects coordinated by Viking Star:
Thanks to the extensive experience as ship agent to all and any type of vessels and rigs, Viking Star is constantly involved in the following type of operation:
Oil & Gas: Drill-ships and semisubmersible units call the Canary Islands as are considered safe European islands, strategically located and with deep water berths and a large amount of highly qualified service providers, workshops and bunker companies. The high frequency of regular air/sea connectivity, smooth in-house custom's clearance for urgent spare parts and ample accommodation for the large number of technicians and crew changes also gives added value to choose Las Palmas (Gran Canaria) and Santa Cruz (Tenerife) as the most interesting ports to call at the mid-Atlantic area.

Seismic: After many months towing streamers offshore, when calling a port there are many things to be done and coordinated in a very short time frame: change of streamer sections, spare part delivery, repairs, provisioning, crew changes, etc.

Dry Docking: There are two well-known dry-docking yards available at Las Palmas port. One uses slipway for docking with capacity for five vessels at a time and the other uses a synchro lift with capacity for seven large vessels simultaneously. A third shipyard is available, but for repairs afloat only.

Project cargo / Mobilization / Demobilization: The characteristics of our piers, our location, connectivity, large shore cranes, warehousing, qualified workshops and custom's regulations make our ports a great location to mobilize / demobilize equipment, particularly project related cargo for the West African coast.

"
All our services are compliant and based on Kuehne+Nagel's strict Health, Safety and Environment (HSE) guidelines.

Mads Winther-Jensen